MOBICARE PEBBELL TRACKING DEVICE
Mobicare Pebbell is extremely small, light weighted and follows use everywhere comfortably. You can use it to protect the ones you care most. Mobicare Pebbell will secure your children on their way to school and you feel reassured knowing where your children are. Our elderly people can rely on Mobicare's versitile functions, knowing that just a push of a button they will get help should it be needed.
Tracking device will work perfectly for:
– Berry pickers
– Hunters
– Fishermen
– ATV and Snowmobile enthusiast
– Yachting, boating or any water sport activity
– Outdoors people, hikers, campers
MANUAL PEBBELL
MANUAL PEBBELL 2 WATERPROOF
QUICK MANUAL PEBBELL 2 WATERPROOF
MODERN, STYLISH DESIGN AND FRESH COLOURS
Mobicare PEBBELL –tracking devices are small and easily attached for example to a key chain. Available colours are blue, pink, green and black.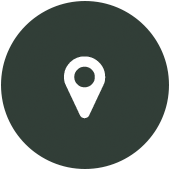 Perimeter control alarm – geofence
Versatile programming in this device you may use it for countless purposes. Perimeter Control enables you to be informed immediately if the device is moved away from pre-defined perimeter or area.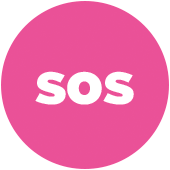 Mobicare PEBBEL is also an emergency mobile phone
Thanks to the SOS button this device will send a Google Maps link with a current location to all pre-defined mobile phones or pads of your choice. Immediately after sending the tracking information it will automatically call an actual voice call to pre-defined phone numbers of your choice.
Smart Tracking – location service
The GPRS connection in the Mobicare device enables you to follow the movement of the device also from your computer. Smart Tracking – location service gives you the option for real time location and history information browsing. Just choose the time and this service will draw you the actual route device has been moved.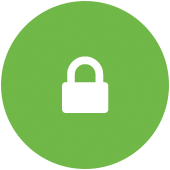 PEBBELL is also your burglar alarm
Geofence –function and its small size will enable PEBBELL to serve as a burglar alarm. PEBBEL is easy to hide for example to your car, motorcycle, scooter, boat, mobile home…or almost wherever.
Mobicare pet-PEBBEL for your pets
Mobicare PET PEBBEL is a small, light weighted and waterproof GPS tracking device for your beloved pets. With one SMS PEBBELL will send to your smartphone a GoogleMaps –link, which shows you the exact location of your pet.
Perimeter alarm
You will be able to pre-define an perimeter she or he will be allowed to roam. PEBBELL will alarm you if your beloved pet leaves this pre-defined area or perimeter.